Adult T-shirt Giveaway Night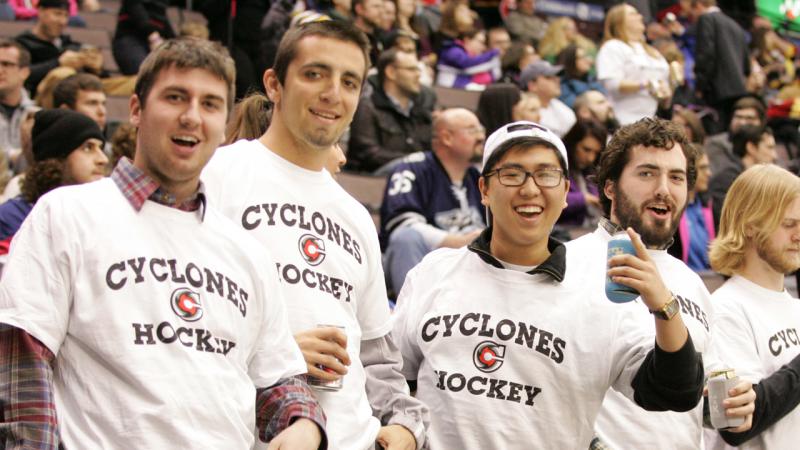 Upgrade your wardrobe with a Cyclones T-shirt. The first 2500 adults will take home a Cyclones shirt compliments of the Plastic Surgery Group!
Join us for the Official Post Game Party at Holy Grail at The Banks!
Game FAQ
Cyclones
Thunder
Heritage Bank Center
100 Broadway
Cincinnati, OH 45202
Who's Going
0 people have confirmed on Facebook.
Seat Viewer
Check out your view before the game with our seat viewer. Click on a section to see the view from those seats, or choose a section below.
Ticket Pricing & Information
Individual Tickets:
Packages:
Groups:
Season Ticket Packages:
Suggested Events
Want your kid to look great in the new year, how about a Youth Jersey? ...

The Cyclones will show their appreciation for those who previously and currently serve in the military. This game will also be a Sensory Friendly Game with decreased auditory and visual stimulation for those who have sensory sensitivities or suffer...

The ice is cold but things are starting to heat up. Get ready for the beach this summer with a special Cyclones Beach Towel. ...
See All