Nickelodeon Night featuring the Teenage Mutant Ninja Turtles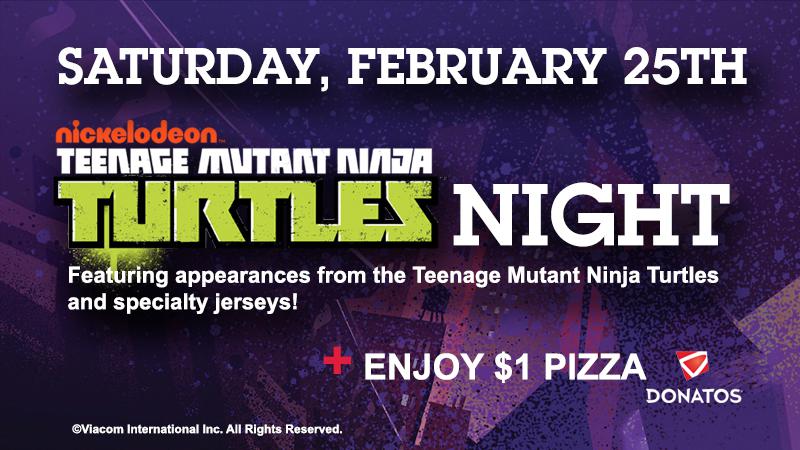 The Ninja Turtles are back! Not only with your four favorite crime fighting turtles return but the Cyclones will wear specialty jerseys! Plus $1 Donatos Pizza Slices.
Join us for the Official Post Game Party at Holy Grail at The Banks!
Game FAQ
Cyclones
Fuel
U.S. Bank Arena
100 Broadway
Cincinnati, OH 45202
Who's Going
0 people have confirmed on Facebook.
Seat Viewer
Check out your view before the game with our seat viewer. Click on a section to see the view from those seats, or choose a section below.
Ticket Pricing & Information
Individual Tickets:
Packages:
Groups:
Suites:
Season Ticket Packages:
Suggested Events
Hockey is for everyone! We are happy to offer a Sensory Friendly Game with decreased auditory and visual stimulation. The first 3,000 fans will receive a Cyclones jigsaw puzzle

Share
Facebook
Twitter
Google+

Join the Rebel Alliance and join the Cyclones for Star Wars Night! Some of your favorite characters from the movie franchise will be on site. The Cyclones will wear special Star Wars inspired jerseys that will be auctioned off after the game.

Share
Facebook
Twitter
Google+

We salute you the fans with $1 pizza, hotdogs, soda, and beer.

Share
Facebook
Twitter
Google+
See All