Nickelodeon Night featuring the Teenage Mutant Ninja Turtles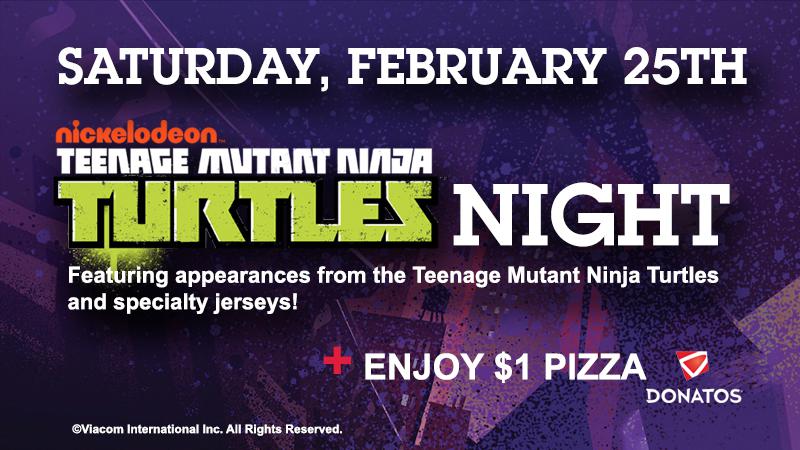 The Ninja Turtles are back! Not only with your four favorite crime fighting turtles return but the Cyclones will wear specialty jerseys! Plus $1 Donatos Pizza Slices.
Join us for the Official Post Game Party at Holy Grail at The Banks!
Game FAQ
Cyclones
Fuel
Heritage Bank Center
100 Broadway
Cincinnati, OH 45202
Who's Going
0 people have confirmed on Facebook.
Seat Viewer
Check out your view before the game with our seat viewer. Click on a section to see the view from those seats, or choose a section below.
Ticket Pricing & Information
Individual Tickets:
Packages:
Groups:
Season Ticket Packages:
Suggested Events
We like to smile. Smilings our favorite! Join us as we celebrate the Christmas classic Elf with special jerseys. ...

Celebrate the 60th anniversary of the first man in space with a Cyclones Bobblehead. ...

May the force be with you as we celebrate all things in the Star Wars Universe as some special guests join us on the concourse as the Cyclones wear specialty jerseys. ...
See All