Throwback Weekend
The Cyclones most popular promotion is so nice, we are having it twice. Throwback Night features $10 tickets, $1 hotdogs, pizza, soda, and beer plus it is Teddy Bear Toss Night. Bring a new or slightly loved teddy bear to throw on the ice after the Cyclones First Goal.
Chick-fil-A Family 4-Pack

We have partnered with Chick-fil-A to bring you our most family-friendly package, the Chick-fil-A Family 4-Pack. This package is available for any game & you can add tickets on at a prorated price per ticket.

4 Tickets
4 Hats
4 Chicken Sandwich Coupons

$57 ($14.25/Ticket)


Online orders are charged additional service fees.
*All Tickets increase $2 on gameday

Join us for the Official Pre Game Party + Post Game Party at Holy Grail at The Banks!
Game FAQ
Cyclones
Komets
Heritage Bank Center
100 Broadway
Cincinnati, OH 45202
Seat Viewer
Check out your view before the game with our seat viewer. Click on a section to see the view from those seats, or choose a section below.
Ticket Pricing & Information
Packages:
Fan Zam Add On
Ride the Chick-fil-A Fan Zam on the Ice!
$10 (Game Ticket Not Included)
More Info
Suites:
Suites for 18-50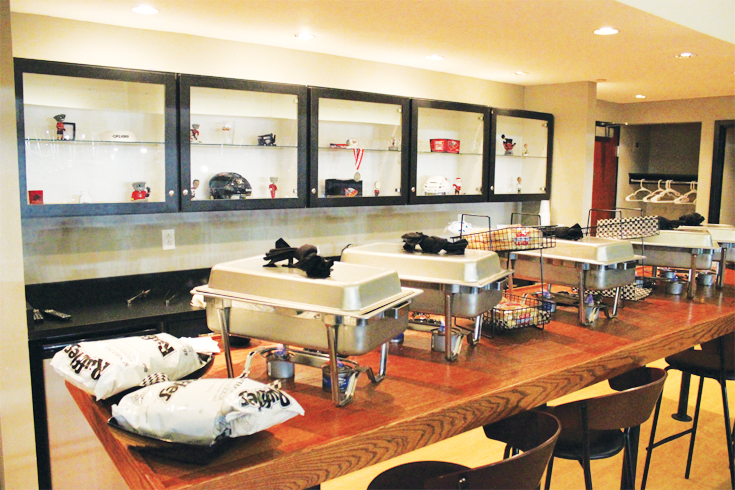 Starting at $378
More Info
Season Ticket Packages:
Suggested Events
Get your own Cyclones ice cream bowl and spoon because hockey and a scoop (or 2) of Graeters is a perfect combo! ...

A penny saved is a penny that can help you buy tickets to your next Cyclones game. The first 3,000 fans will receive a Puckchop Piggy Bank ...

From Cincinnati to the NHL, he started his pro career with the Cyclones in 2012 and made the rise to the NHL 8 years later. The first 3,000 fans will receive a Michael Houser bobblehead. ...
See All