Shutout The Hate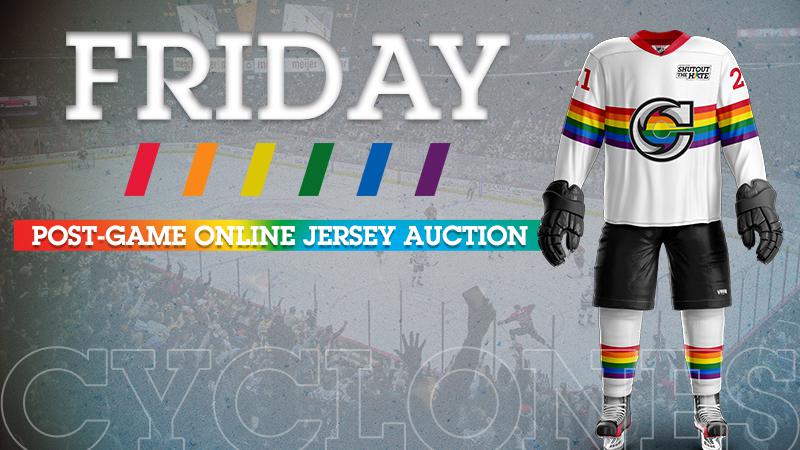 Hockey Is For Everyone! This night will celebrate each of you for who you are and your shared love of this great sport. Come as you are and enjoy a great night of hockey, togetherness, and pride
Shutout The Hate Jerseys
Mini-Plans
6-Pack

6 Vouchers to any game or 6 Tickets to one game! Your choice!
Game FAQ
Cyclones
Komets
Heritage Bank Center
100 Broadway
Cincinnati, OH 45202
Seat Viewer
Check out your view before the game with our seat viewer. Click on a section to see the view from those seats, or choose a section below.
Ticket Pricing & Information
Individual Tickets:
Packages:
Groups:
Season Ticket Packages: