Your Cyclones MVP of the Week is.....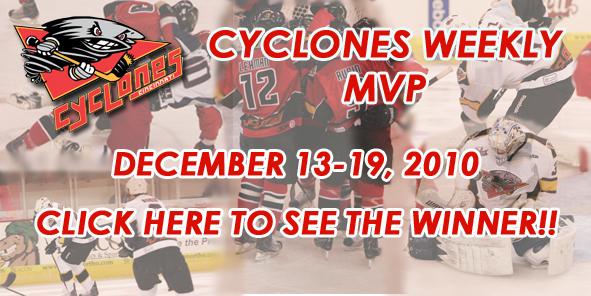 After your Cyclones Nation vote...you have selected Ryan Del Monte as your team MVP for this week. Del Monte had a goal and an assist in a 2-1 Cyclones win over Wheeling.

Congratulations to Ryan Del Monte, this week's Cyclones MVP!! And thank YOU for voting!
The 'Clones return to the ice at U.S. Bank Arena on Tuesday, December 28 when they welcome in the Toledo Walleye. It's a "Kids Eat Free" night, where fans ages 2-12 receive a FREE meal courtesy of John Morrell and Sun Drop.