CYCLONES NAME PAYNE ASSISTANT COACH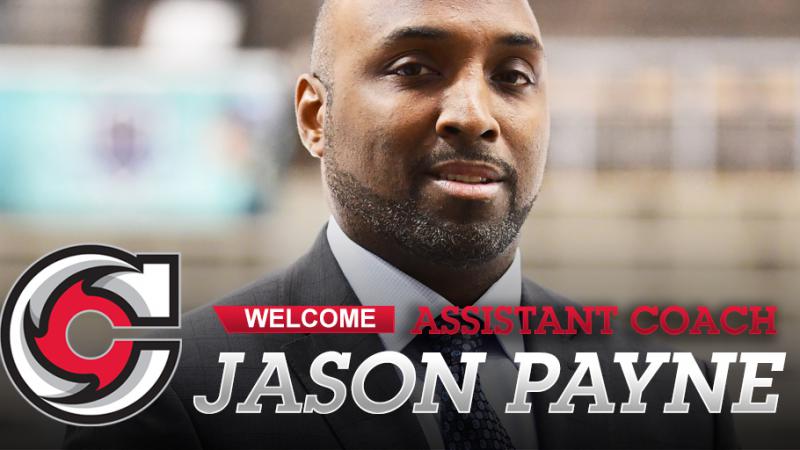 For Immediate Release: September 24, 2018
CYCLONES NAME PAYNE ASSISTANT COACH
Former Cincinnati Mighty Duck Returns to Queen City in Coaching Capacity  
Cincinnati, OH- The Cincinnati Cyclones, proud ECHL affiliate of the National Hockey League's (NHL) Buffalo Sabres and the American Hockey League's (AHL) Rochester Americans, have announced the addition of Jason Payneas the team's assistant coach. Payne is no stranger to southwest Ohio, as he split the 1999-2000 season with the Cincinnati Mighty Ducks of the AHL and Dayton Bombers of the ECHL.
"Jason will make an immediate impact with the Cyclones," remarked Cyclones head coach Matt Thomas. "He comes recommended by the Buffalo Sabres organization, and his energy, knowledge, and passion for the game will benefit our organization as a whole. He understands the commitment that is required in professional hockey and has honed his development expertise in the Toronto area at various levels. We look forward to the season ahead."
A native of Toronto, ON, Payne served as the Player Development coach of the Niagara IceDogs of the Ontario Hockey League (OHL) as well as General Manager of the Georgetown Raiders of the Ontario Junior Hockey League (OJHL). He also coached both the Toronto Patriots of the OJHL and the Mississauga Sens AAA program. Payne is also the owner of the Precision Skating School in Toronto. His school teaches the key dynamics of skating, puck handling techniques, defensive tactics, and other game-related skills. He has worked with all levels of hockey players- from pee wee all the way to professional players. 
"I'm humbled and excited to join the Cincinnati Cyclones organization, and to have the opportunity to work closely with our affiliates in Rochester and Buffalo," remarked Payne. "I had the privilege of playing in Cincinnati, and I know how much this city and these fans don't just love- but live sports. Along with Matt Thomas, we look forward to being a hard-working, skilled team, and helping shape these young prospects in to the best players and people they can be in pursuit of their NHL Dreams."
Prior to his player development career, Payne enjoyed a successful 14-year pro career that saw stops in six different leagues, including 71 games in the AHL with the Mighty Ducks, Carolina Monarchs, Worcester IceCats, and Saint John Flames. He has also racked up 132 games of ECHL action and 140 games in the former United Hockey League (UHL).
The 2018-19 season is on the horizon, and tickets for First Face-Off are on sale NOW! Call (513) 421-PUCK for information regarding information on season and group ticket packages for this upcoming season, and you can also get the latest team updates on Facebook, Twitter (@CincyCyclones), and Instagram, along with our website, www.cycloneshockey.com!